Background History
Kanmochem Warna Abadi, previously known as PT. H. A. since 1992 is a subsidiary of K. Aloomall Group and was founded in 2008 by Mr. Ramesh Bharwani the Director. He laid a solid foundation for the growth of the company with the technical support and expertise of Mr. Anton Johanes the Marketing Director and Mr. A. K. Sankaran the Finance Director. PT. Kanmochem Warna Abadi has a highly motivated work force who are well versed in discharging their duties for the betterment of the company. The company has grown in multiple folds over the years as its product range and market share has increased significantly. Presently, PT. Kanmochem Warna Abadi supplies dyestuffs & chemicals to clients/customers in the textile, food, leather and soap industry nationwide.
---
Board of Directors
Chairman: Ramchand A. Bharwani
Director: Ramesh Bharwani
Director: Neeraj Bharwani
Director: Bhagwan Bharwani
Director: Manoj Bharwani
---
PT. Kanmochem Warna Abadi, is a process house that supplies various High-Quality Dyestuffs & Chemicals for the fast-growing textile and food industry in Indonesia. The company's head office is located at Gedung Menara Era, Jakarta Pusat (Central Jakarta) while its factory and warehouse are located in Bekasi. The company has a wide range of clients/customers in the textile and food industry. Among the company's clients are textile manufacturers, batik makers, food processing companies, etc.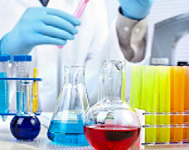 ---
Mission Statement
Processing and supplying High-Quality Dyestuffs & Chemicals to meet the increasing demands of the food and textile industry in Indonesia.
---
Vision
To become the leading processor and supplier of High-Quality Dyestuffs & Chemicals in Southeast Asia and beyond.
---
High Standard Processing
Since the establishment of PT. Kanmochem Warna Abadi, we have played a constructive role in the textile industry as we have met the increasing demands from our clients. We are regulated by the International Standards Organization with ISO 9001: 2015 and therefore quality service and prompt delivery has always been our hallmark. Our factory/warehouse is manned by highly experienced and skilled technicians who use their expertise with state-of-the-art equipment to process high standard dyestuffs and chemicals.
---
Our Clients
Textile manufacturing companies
Batik manufacturers
Food processing companies
Soap industry
Leather industry
Paper industry
Paint industry
---
Subsidiary Company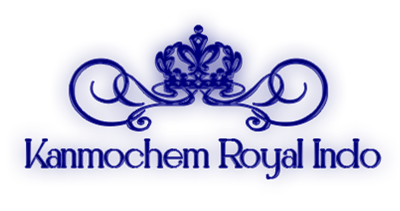 PT. Kanmochem Royal Indo was founded by Mr. Neeraj Bharwani in 2021 as a subsidiary of PT. Kanmochem Warna Abadi with the core mandate of processing and supplying the finest chemicals nationwide. As an entrepreneur, Mr. Neeraj Bharwani envisioned the growth of the chemical industry with increasing requirements especially for the textile industry. As a result, PT. Kanmochem Royal Indo was established in order to mitigate the ever increasing demands on its parent company and as well meet the needs of the chemical industry in Indonesia.